Asulon Collective featuring Molly SVRCINA
There is no one quite like this lovely lady and dear friend, Molly Svrcina. She is a mutual lover of coffee, people and culture. She's a frequent patron of the local library and is a brilliant creative.
Molly is originally from Dearborn, Michigan, but has been local to Nashville, Tennessee for the last 10 years. She's an artist, singer and writer who goes by her last name, SVRCINA. She is a part of Resin8 Music, a music licensing and artist management company. She was also recently featured on RollingStone's "Year in Review: Best Music of 2020- Staff Picks." Last year she released a song called, "Flowers", which is on her album Elysian Fields.
About a year ago when the song was released as a single she did flower field trips; she showed acts of kindness throughout the city once a week throughout the month of March! Here is a quote from her Instagram during this time:
At Heart, FLOWERS is seeing the Beauty, and the Beauty that can be created in every circumstance of life. Nothing is ever wasted! Join me on the adventure of sharing kindness and beauty with others by giving a bouquet to a stranger or placing flowers in an unlikely place! The realities many of us face are challenging, but there is always hope to be seen and created!
This is the exact same heart behind this month's challenge to give someone a bouquet of flowers! It's not too late to engage collectively in this opportunity! As we experience "Asulon" together, let's be proactive in extending the same spirit of refuge to others!
A few months ago I asked Molly if she would share her perspective on experiencing refuge. Here's her insight:
---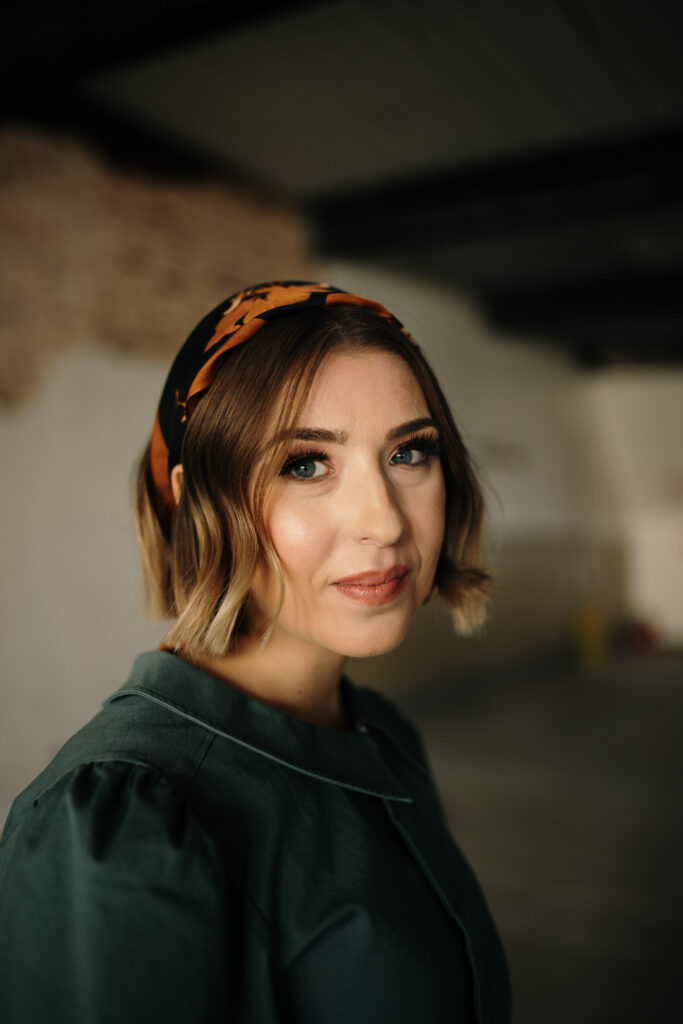 I was recently just reminiscing a bit with some sweet pictures and memories with my manager, Wendy, on when she came to visit me for a week in Berlin, Germany. I lived there for 3 months in 2018, during the transition from winter to spring; though it was a very brief season, it was one of the most vivid times in my life. It was a chapter that changed me, continues to influence my creativity, and serves a reference point for many lessons learned.
When I arrived, I came with two overstuffed suitcases, a hopeful expectation for new creativity to be birthed, a lot of naivety, not fully understanding the depth of why I was there, and very unsure of what to expect. I did not speak the language, and had previously met only a handful of people in a professional capacity. There was no particular invitation to go, but it was prompted by a leap of faith and mission to explore new collaborations, which has brought both a great deal of perspective and fruitfulness both creatively and in friendship long after.
This memory always jumps out to me when thinking about refuge, for so many reasons. Stepping out as a stranger into a new place, I remember noting to myself to find a home base through the local church. Everything about this trip was far outside the realm of comfort and familiarity. In somewhat short notice (with so little knowledge of what I was really getting into) I searched for the one thing I was certain which could keep me grounded.
With a bit of research, my first effort was attending a small 'young adults' conference called Encounter, at an English speaking church, Berlin Connect, which would later become Hillsong Berlin. I remember finding myself sitting in a back corner of a small venue, waiting for the conference to start, when a very cheerful young woman came up to me and asked if she could sit next to me. I was quite shy, but so relieved to share even a small conversation with another person close to my age.
She may have never known what led me to sit in that seat had she not also stepped out, offering an open heart. She is one of the kindest and joyful souls I've ever met – originally from Germany, and Berlin still being her home.
It was wonderful to meet someone who was very familiar with the city and culture. It was even more encouraging to hear her own story and learn that she had also spent an extended period of time in America at one point! As a result of our instant connection and her generosity, I consistently went to the church throughout my time there; she introduced me to several of her friends, who quickly became my friends as well! As the spring unfolded, and we all celebrated Easter, I also ended up getting baptized in her bathtub during a dinner party on Good Friday! In every way, I was fascinated and inspired by how people came together, the diverse journeys that brought each person to the city, and how people from all over the world found a home (both temporary and long-term) in the church. That in itself was a true place of refuge. I always love to share that story because it was such an impactful example of a small act having significant, long-lasting effects.
Seeking refuge indicates there are preceding conditions that have been unsettling, leaving you vulnerable to a degree. The level of urgency or severity varies, but nevertheless, to take refuge you must be on a search from a position of need. On the other end, providing refuge for another often includes an invitation to lay down personal comforts, and make yourself open for the seeker's benefit.
Sometimes there's a bit of awkwardness at first, and each encounter is a unique learning opportunity. But what is most wonderful about the dance of the initial unknowns, is the most important party in the equation; the One who provides ultimate comfort & utmost refuge, and the One who created us for relationship. The Bible is FULL of promises, and God Himself is the most sure, unfailing refuge for those who trust in Him. We will most likely find ourselves in both positions, being the seeker and provider of refuge, and when we trust God, we can be certain to experience both in our lives on endless occasions.
If it's uncomfortable to reach out to someone else, ask God for help. He'll not only be the Comforter in our discomfort, but He will help us reflect His character for the person who needs to encounter His love. When we're in desperate need of refuge ourselves, we can cry out to Him, and He is faithful to meet and shelter us in so many ways- including through the kindness and simple acts of obedience and faith of others.
Paul shares in 1 Corinthians 1:3-4:
"All praises belong to the God and Father of our Lord Jesus Christ. For he is the Father of tender mercy and the God of endless comfort. He always comes alongside us to comfort us in every suffering so that we can come alongside those who are in any painful trial. We can bring them this same comfort that God has poured out upon us."
Maybe suffering is simply an unconventional situation.
Our encounter has made me more sensitive to want to reach out to others, especially those who seem like they are alone or lonely. I hope this story sparks inspiration for reflection in ways and examples where you have been the seeker and provider of refuge. Each occasion seems to be its own adventure. And even in these uncertain times, it's a special thing to even ask God to give you new stories to tell where you seek and extend refuge. You may be wonderfully surprised!!
---
Huge thank you again to Molly for contributing her perspective! Be sure to follow her on Instagram @svrcinasongs for all her genius POP tunes and other delightful treasures. She is a real gem adding so much joy into this world!


Permission to use photos from Molly Svrcina
Photo Credit: Barry Daly, @itsbarrydaly