Asulon Collective featuring Jacob Burton
Jacob is the kind of friend you want to have in your life- one who just has your back. Not to mention, he's incredibly witty, always caring, and so smart. He's the biggest fan of the show Survivor. He's gifted in many different ways, including being both a vocal coach and small business owner. Jacob Burton Studios is a professional voice studio that offers top vocal and performance training; he and his teachers have worked with all kinds of singers, from beginners to Grammy Award winners. Jacob's entrepreneurial spirit along with his passion and contagious joy make for a winning combination.

I had the opportunity of taking a few lessons from him a couple years ago. He truly created such a place of refuge for me during this time. He put me at ease, encouraged me and made me laugh all throughout our time together. He helped me both discover my voice in new ways and build confidence.

In addition, Jacob has been a tremendous help on this new journey; one who generously offered his time and studio space after hours to strategize and brainstorm with me. He's a great supporter and champion of all people. Because of this and many other reasons I asked him to share a little about his own story of experiencing refuge and his perspective on creating a place of refuge. Check him out!
---
The first time I received a voice lesson, I was about 12 years old. The vocal coach that I trained under was fresh out of college and teaching out of a studio basement. I remember feeling nervous to sing in front of a stranger but she mainly put me at ease with her warm personality. As the years went on I trained under many different coaches, all with varying degrees of bedside manner. It wasn't until my early twenties that I met a vocal coach who made me feel completely comfortable and free to try anything with my voice. As a result, I was seeing the greatest improvements to my singing voice that I had ever experienced. So how did this coach do it?
In 2015 I moved to Nashville, TN with many hopes and aspirations- one of them being to start my own business as a full time vocal coach. I didn't know anyone in Nashville at the time besides a few business connections. Looking back, if I had known then what I know now, I might have never taken such a risk! Starting a business, building clientele, and maintaining a roster is NOT easy- especially when you're in a new city! By the grace of God, my business grew from month to month, and by the time I had been in Nashville for a year I had a roster of 40 clients! *praise break*
My business continued to grow, and in 2019 I began hiring a team of vocal coaches under me. By January of 2020 I opened my own teaching space: Jacob Burton Studios. The space that I converted into a vocal coaching studio needed a lot of renovations to accommodate our needs.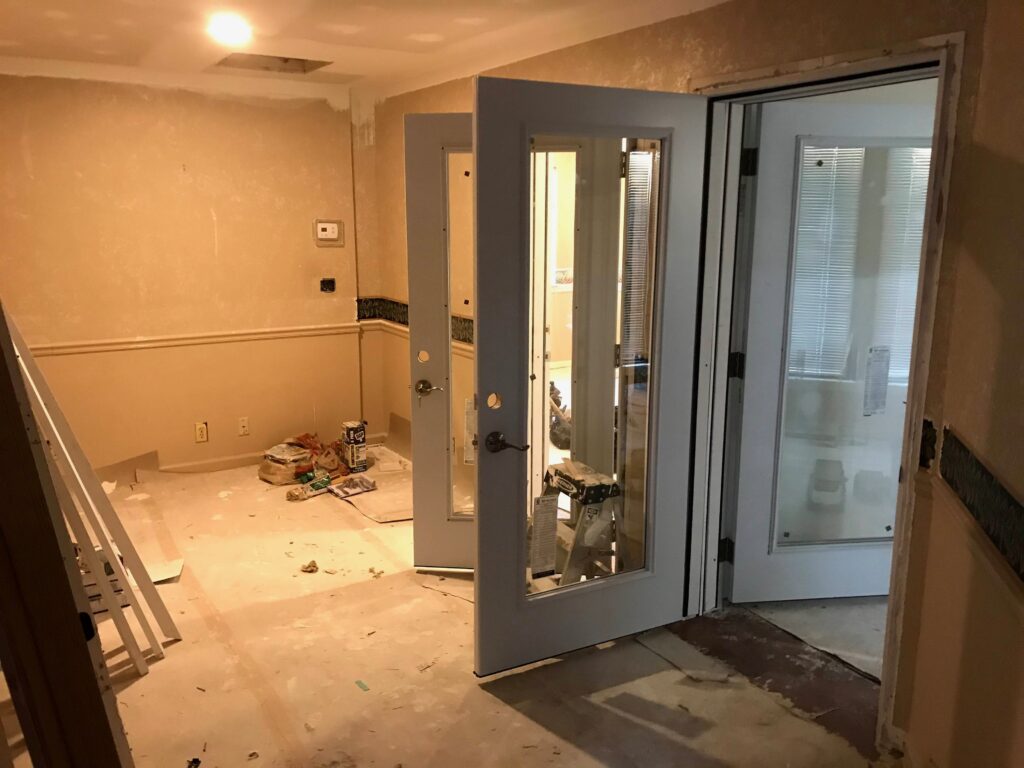 We had to soundproof four different rooms, add two different sets of glass studio doors to each room, and fill the whole space with furniture. When clients came into our space for the first time, they would often compliment our work and the style of the space. Can you guess the one thing our clients seemed to appreciate the most? The soundproofing! At our old location the walls were a bit paper thin, and you could often be heard in the lobby by other people. This would cause many of my singers to feel insecure in their vocal experimentation – holding back from fully leaning into their performance.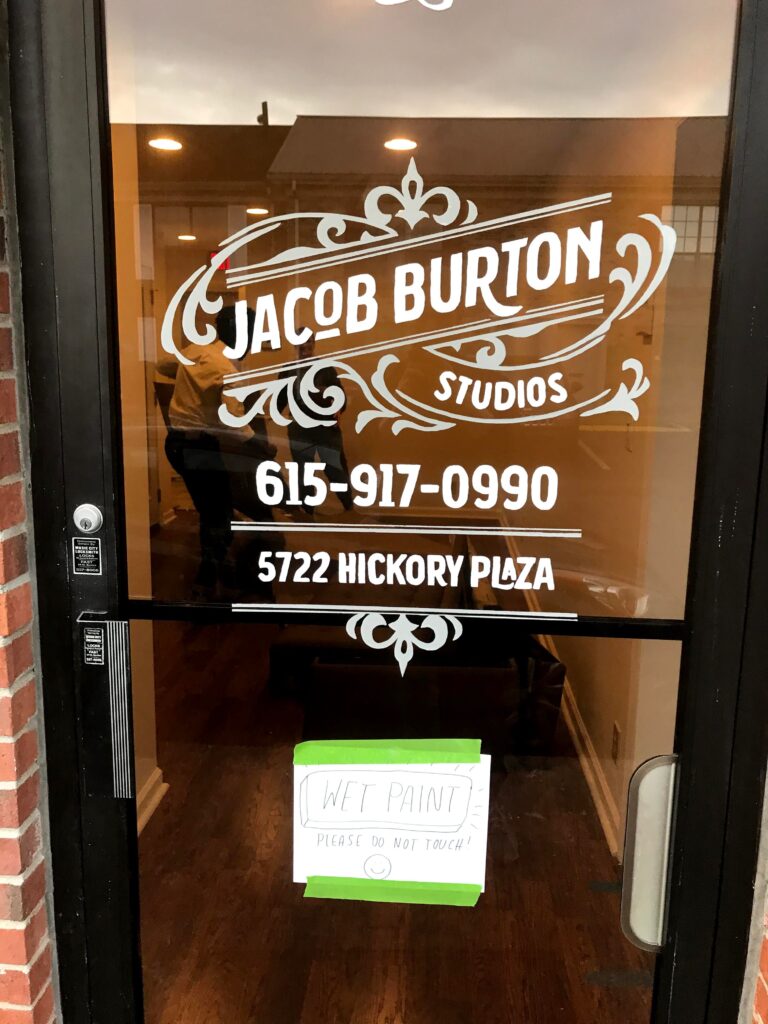 When it came time to create my own space for my clients, I would think back to the vocal coach who had truly been a place of refuge for me. I considered how she greeted me when I walked into her room. I remembered the way she made me feel when I made a mistake or was nervous to try something new. When a person functions as a place of refuge to others, it is never by accident.
Today, at Jacob Burton Studios, I am proud to provide not only a space where singers can feel comfortable to let loose, but also an opportunity where they can be paired with a vocal coach who is a place of refuge. Creating an atmosphere where it is safe to be yourself, make mistakes, and try something new is fundamental to helping singers develop their voice.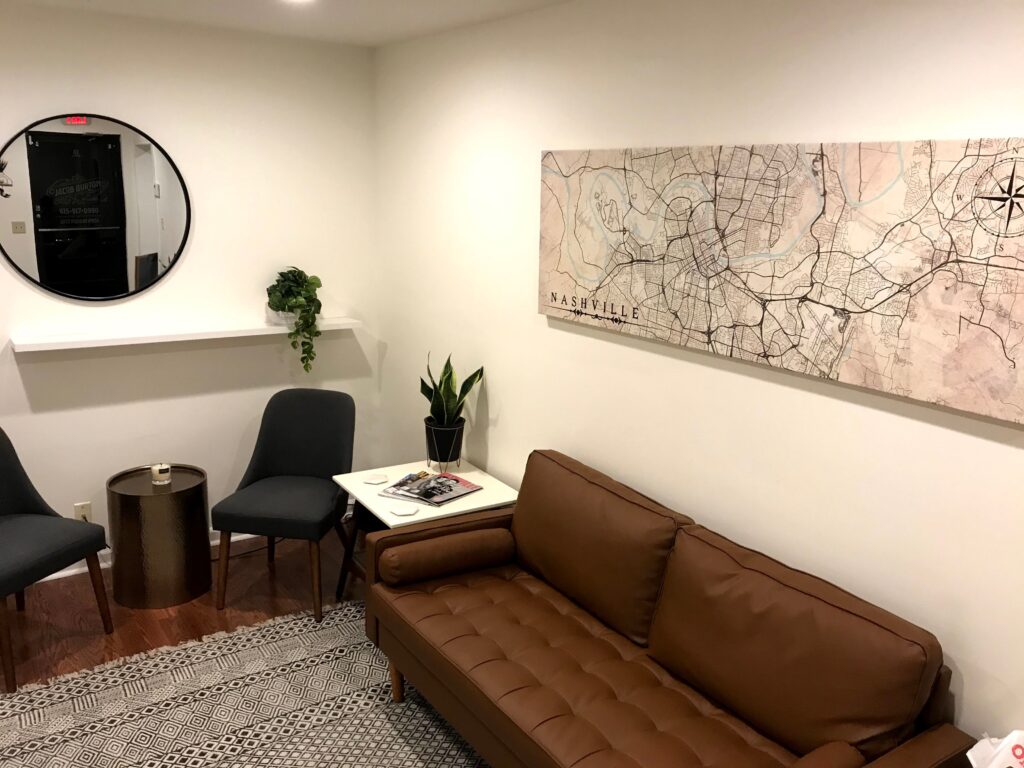 ---
HUGE thank you again to Jacob! Be sure to subscribe to his Youtube channel where you can watch his awesome reaction videos. You can also schedule an online voice lesson here!

Edited by: Alida Cassinari, @hacassinari
Permission to use photos from Jacob Burton
Instagram: @jacobburtonvox