Introducing the togetherness tray! ⁠⁠
Here's a little more of the story behind the Asulon Collective Togetherness Tray.
⁠⁠
This product started as an idea to bring people together; for others to experience a place of refuge in relationship. ⁠⁠

Next came a brainstorming session in Jacob Burton Studios (remember Jacob the small business owner and vocal coach?!).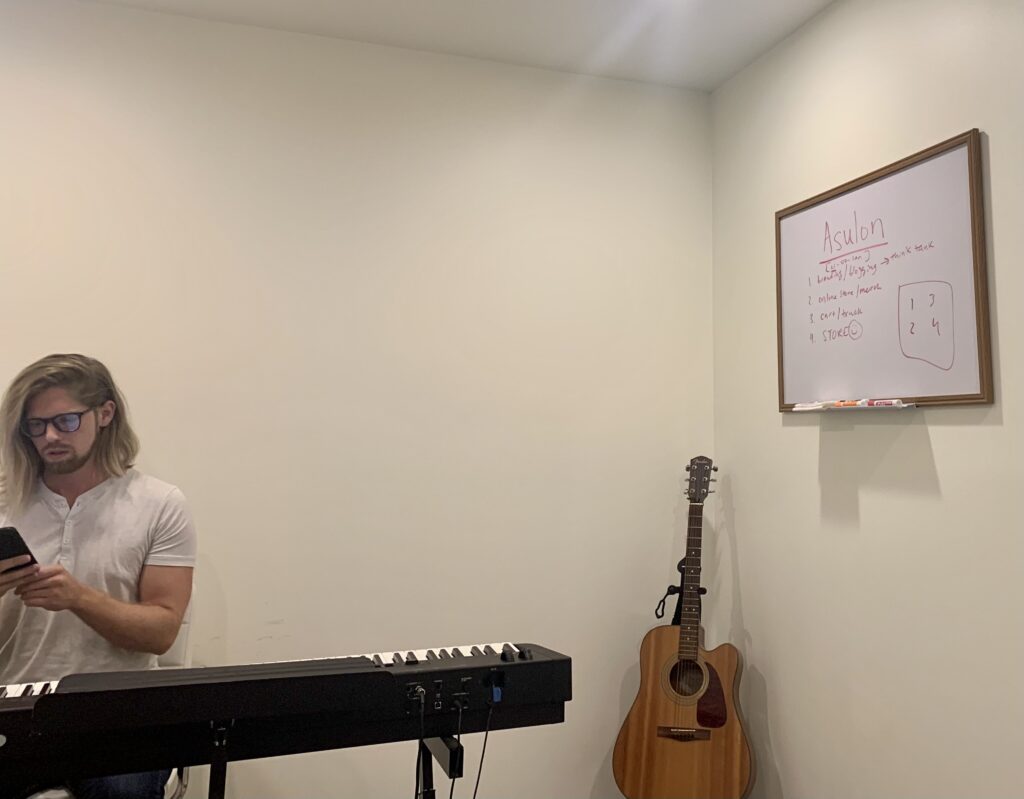 Then receiving feedback from a small group of people.
These people (along with so many more not shown in this picture) listened to the vision behind Asulon and provided valuable feedback, support and encouragement. It truly has taken a village!
After more of a process, this product was made in collaboration with an old family friend, Jonathan Reed. He is a husband, father, full-time pharmacist and small business owner of Docs Designs; specializing in custom furniture, woodworking and gifts. 
Life is simply too short to be disconnected.⁠⁠
⁠⁠⁠
The togetherness tray brings an element intended to connect with others in your own home; get ready to create a communal coffee experience by collecting your coffee elements and inviting someone to share in conversation and connection- one coffee at a time!
Cultivating connection helps relationships thrive and builds stronger communities. I hope you enjoy this intentionally crafted product and that as you experience "Asulon" you're inspired to extend refuge to those around you! ⁠⁠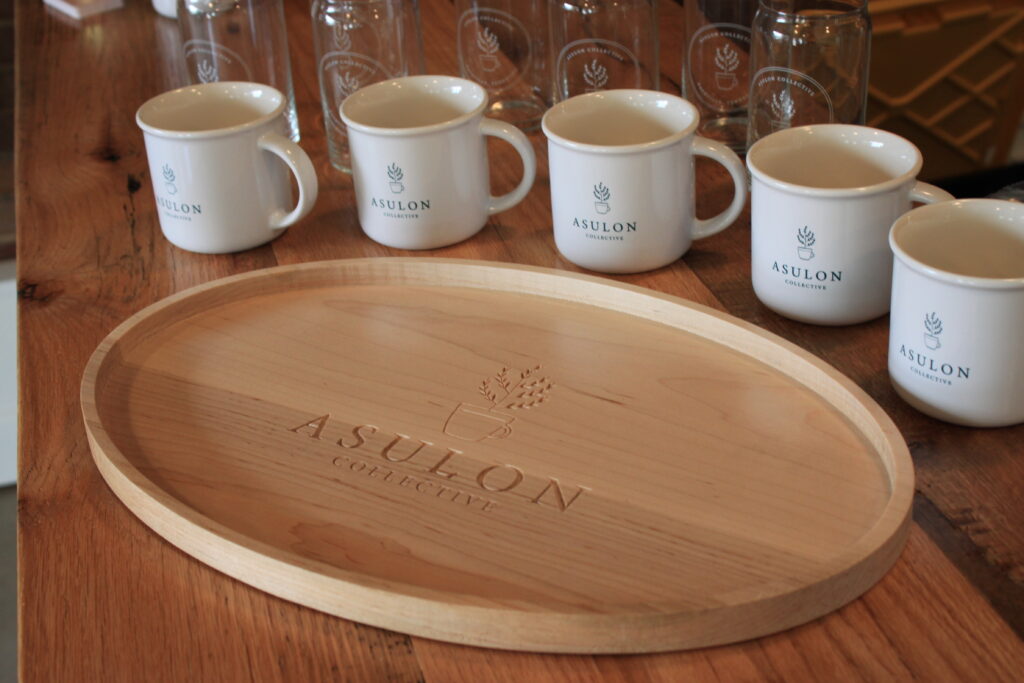 While developing an online store, please reach out via the contact form if interested in purchasing one and will be happy to ship to you as well!
You can also grab one at the coffee cart during any Asulon Collective event – be sure to follow along the journey on social media!
Stay tuned for a very special holiday announcement!