Asulon Collective featuring Stephanie with Shea + Coconut
I recently met Stephanie through a mutual friend and was so encouraged hearing her journey that I asked her to share some of it with us. She's such an inspiring entrepreneur with a big heart for people and the community! Shea + Coconut's goal is to educate and inspire through the unique personalities of each product. They also make everything in small batches from their home base in Nashville.
---
When I hear the word refuge I think of God's grace. One definition of grace is "an act of kindness or clemency". As I look over my life and reflect I see God's grace all over it, and it humbles me. Being in a place of humbleness causes you to live life differently; a place of salvation, or some may call it refuge.
Since I have refuge, my hope is to help others find it as well. So, many times in my life, I have found myself taking in people- from my pregnant best friend to a homeless woman I met randomly at church one day. My grandmother fostered over 100 kids in Nashville, TN; my mother worked for the domestic violence shelter and took some of the women home to stay with us…
Currently I am building a business that focuses on healing. We use ingredients that target specific areas on the human skin that help repair and heal it. It's nice to know that my business is a place of refuge for so many that are suffering. It brings the biggest smile to my face to hear stories of how my products have healed someone. In addition, we are planning on giving a percentage of every product to local nonprofits to help strengthen their mission of being a refuge for those they choose to help.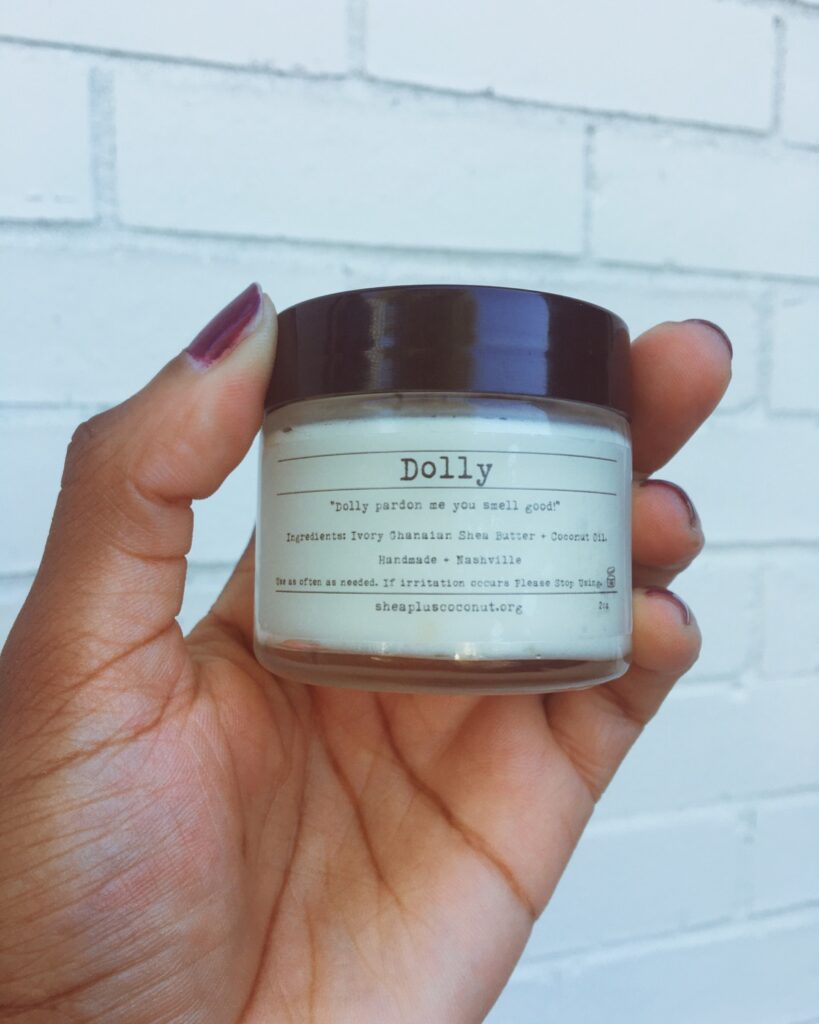 In 2016, I was diagnosed with fibroid, and doctors told me there was nothing they could do. All the dreams of being a mom slowly poured out of me in despair. A choice I didn't fully know I wanted, was being decided for me.
One day I was having a really bad day and headed to the doctor's office and was hit by a car, the car spun me back around the way I was coming, the car drove off and left me stuck, but in that moment, God spoke to me and said, "You can keep going to doctors who will not help you, or you can turn to me and not only will I heal you, but others around you." In that moment, I chose to have faith and take refuge in it. I began to research and make my own products. My friends wanted them, so I started to sell them and to this very day, my customers always let me know how my God-inspired products heal them.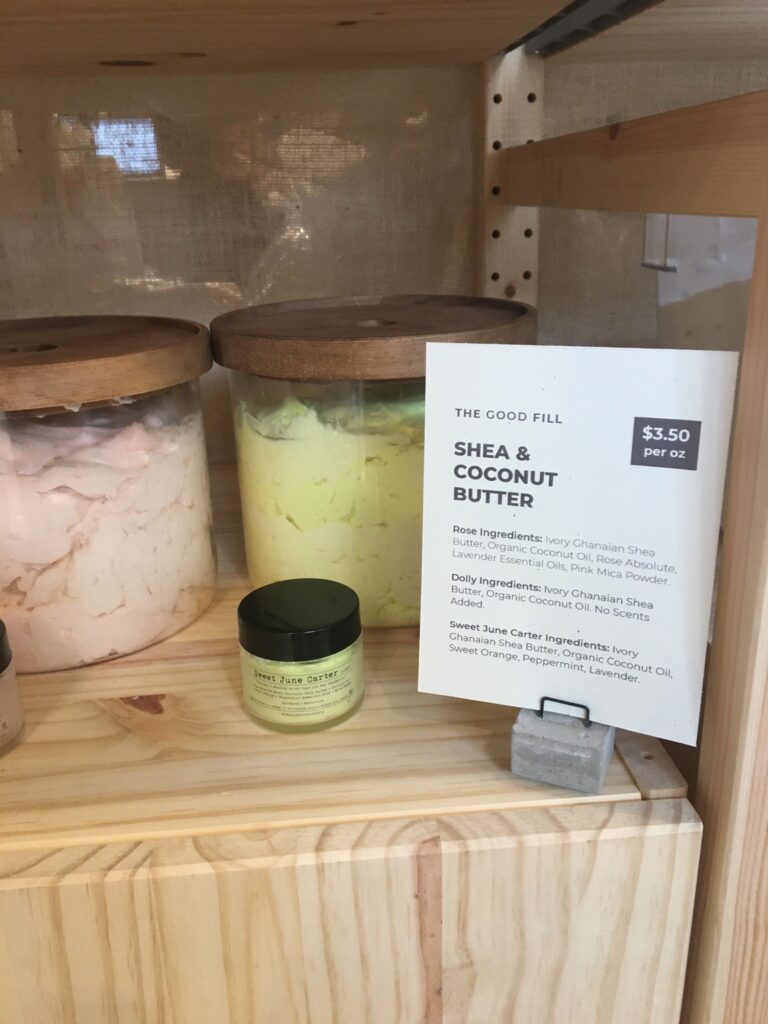 I find a lot of solace in that story, it keeps reminding me that I have nothing to worry about, and that is why the very symbol for my business is Matt. 6:26, "The believer looks at the birds in the sky, that do not reap nor gather into the barns, and trust that the Father will provide." That is the ultimate refuge for me: complete and utter faith in every step I take. I thank my Heavenly Father every day for rescuing me, and providing me with refuge. That is what propels me to continue with my business and life, it's simple really. I am happy I get to be a part of something so simple, but amazing.
The featured photo used above is actually of me during the time I was healing after my diagnosis, wearing white was in protest of what the doctors told me I could never achieve…. healing!
Then this photo is of my great uncle and aunt's backyard in Pleasant View, TN. I go there often to escape city life – it's a great refuge from the hustle and bustle. He is 86, and we spend hours talking on the deck.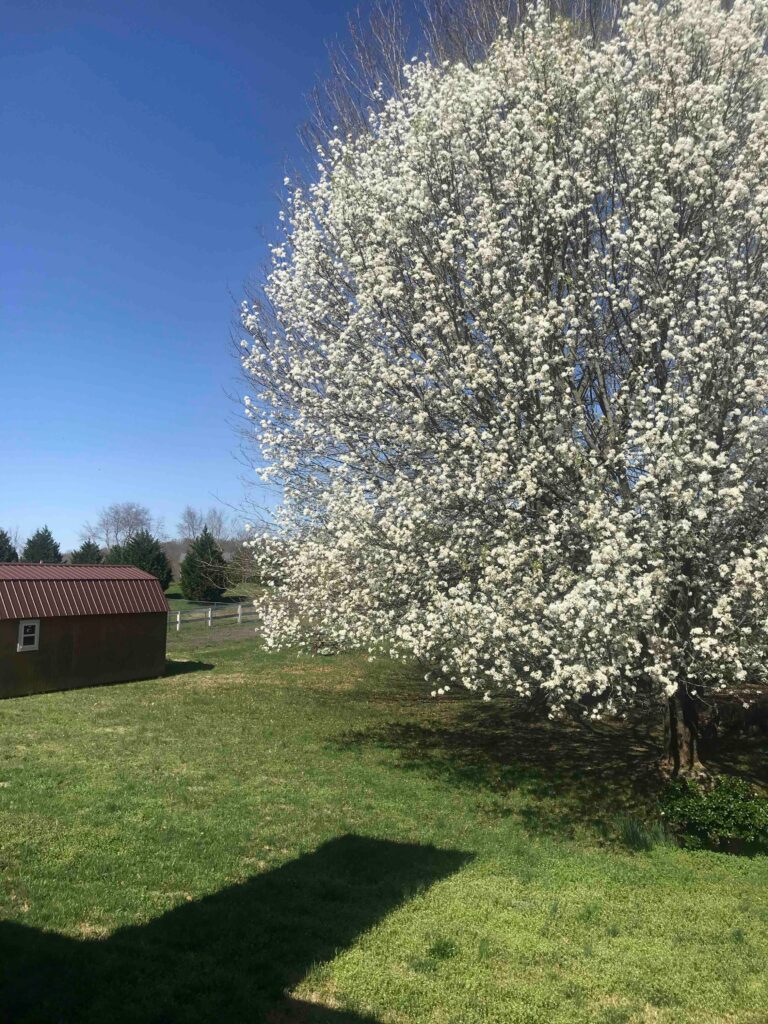 ---
Thank you again, Stephanie, for sharing your story with us about your experience and perspective on refuge! Learn more about Shea + Coconut's body butters and business here.

Edited by: Alida Cassinari, @hacassinari
Permission to use photos from Stephanie with Shea + Coconut
Instagram: @sheapluscoconut