Asulon Collective Featuring Savannah Bowerman
Today, Savannah shares more about her process as a designer in visually creating the Asulon Collective brand identity. I want to extend a huge thank you to her for all of her incredible work. It was so fun and such an honor to be able to collaborate with her. She was both easy-going and professional during the entire process. I was blown away at how she was able to immediately grab hold of the words I communicated to her about the heart of the vision to then visually portray all the details. What was even more meaningful though, was being able to spend such valuable time with my cousin.
---


Greetings Asulon family, my name is Savannah Bowerman, and I am the designer behind Asulon Collective's brand! I am in my early twenties and a graphic designer in South Florida. Emily and I are cousins (and friends!).
I got involved with Asulon in July 2020 when Emily approached me about creating the visual identity for this new project. I had just quit my job in Gainesville to start a new chapter in South Florida for my husband's job in the peak of the pandemic and lockdown. We had no friends or community yet in the area, and I was spending most of my time switching back and forth from Indeed to Zip Recruiter looking for jobs (and playing lots of Animal Crossing). Needless to say, working on this project with Emily came at the perfect time for me.
Emily told me she wanted my help on this new project she felt called to. I listened to Emily's vision for Asulon Collective and took notes on everything she pictured the brand should look and feel like. She had already chosen the name, but at the time, it was just "Asulon," the Greek word for refuge. She shared with me her heart for others to find belonging, the core values she had identified so far and even what she hoped for the physical space to someday look like. 
From there, I got to work, and spent time creating mood boards to help narrow down the exact style of colors, patterns and logos that would perfectly encapsulate Asulon Collective. We identified that the brand should be sophisticated, elegant, modern and minimal, yet with a handmade quality that was approachable and welcoming.
I then created several iterations of logos for her to choose from. Emily gathered feedback from a focus group, and we collaborated back and forth. In the end, I came up with the current logo completely after I sent her the logo choices, and we both jumped at this new version.
The inspiration behind the logo comes from the conversation Emily and I had early on – she told me she envisioned a beautiful coffee shop with an olive tree in the middle. She even bought a large potted olive tree while we were in the process of designing and sent me a picture. The olive tree and branches seemed like the perfect symbol (as Asulon Collective hopes to accomplish providing a place of refuge, peace and belonging) so I took the picture she sent and used it to create the icon you see today in Asulon Collective's logo.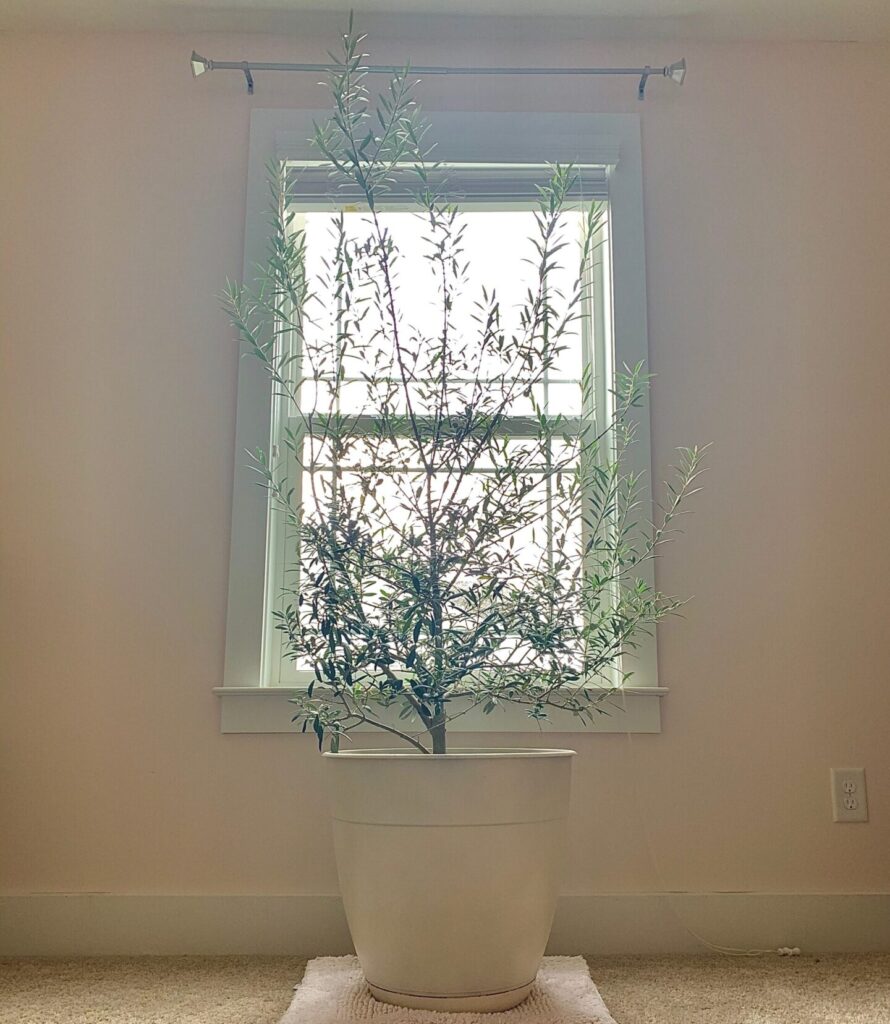 To tie in Emily's ultimate vision of using coffee as a vehicle for connection, we chose to have the olive tree growing from a coffee cup. Finally, I used an elegant serif font to combine an air of seriousness with the friendly and fun icon. 
As for the color palette of Asulon Collective, I chose the main colors of teal, charcoal and clay. The secondary colors include light blue, blush and light gray. Teal, a mix of green and blue, meshes feelings of calm, security and safety. Charcoal helps convey the feelings of sophistication and elegance; clay, a muted mix of red and orange, gives off feelings of passion and excitement while giving off an earthy quality. 

My goal from the start was to set up Asulon Collective's visual identity to accurately reflect the mission behind the brand so that on first look, feelings of safety and refuge will be communicated. I hope that you, dear reader, have experienced this. 
Overall, I am honored to have participated in this project. I am still growing in my industry, but I appreciate Emily's trust in me, and I hope that what I have created will only serve to complement and enhance Asulon Collective.
In the end, I know that Emily's heart and mission behind it is so pure and so God-given, and I trust that wherever it goes, it will be life-giving to you and others. 

Much love,

Savannah